Living behind the screens
Even a place like New York City can get a bit monotonous at times like these, when the country – and much of the world – is gripped by a pandemic. Having had symptoms last week that matched those of an Omicron infection, I have now also been caught in the maelstrom of the disease and the restrictions that come with it.
My stay here in the city was already restricted before. Although I am fully vaccinated and freshly boosted, I kept encounters and ventures to a minimum. I wanted to wait and see how the budding wave would develop. Since I've been here for some time, I'm in no rush to tackle everything I had in mind right away. I was all the more surprised when one morning while jogging I felt that I somehow couldn't get air into my lungs properly. Later I got a headache, a scratchy throat and a stuffy nose.
Blessed be the vaccination
Since the symptoms were still present the next day, I wanted to do a test. Apparently, however, the systems here in the city are already totally overloaded. Up and down Broadway here in the Upper Westside there are no Covid Home Test Kits left and the turnaround time for a PCR test, which I then had done, is currently 5-7 days. So I am now – meanwhile on day 5 – waiting for a result and have gone into isolation. The symptoms disappeared after 3 days and all in all they were a lot milder than any cold I have had so far. So, apart from a daily short and fully masked walk in the park, I spend these days at home. Behind fly screens, so to speak.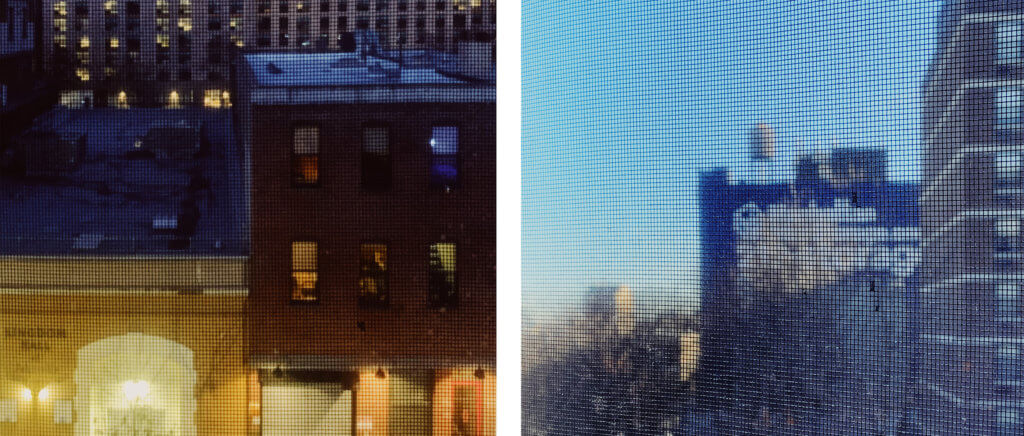 Making the best of the situation
After a few days indoors, inspiration wanes a bit, but I try to fill the time with tasks on my list that are more of an organizational nature, like redesigning my website. Ideas that I've been carrying around for a while that I can now try out and implement. That way, when I'm free to move around again, I can focus entirely on other things. Some photos taken on the short walks give the whole thing a creative touch. Although I also find the coding and building of my website creative and exciting. So even though the days are still full of work and go by way too fast, I still hope that the wait will soon be over and that I'll finally know what's going on. And I hope for the snow that is always promised but never falls.