Objects of common cognition
I knew Isamu Noguchi mainly for the Atari light objects, which I have seen and admired at Vitra. His sculptural work on the other hand was relatively unknown to me, although I had run across some of his work several times.
In Astoria, Queens lies The Isamu Noguchi Foundation and Garden Museum where the exhibition Objects of Common Interest: Hard, Soft, and All Lit Up with Nowhere to Go is currently on view. Here I was able to get an overview of his work and especially his sculptural work. The museum is divided into different areas. There are rooms that are open to the outside, closed rooms, and a sculpture garden dominated by a large tree. In this way, the works enter into dialogue with different environments.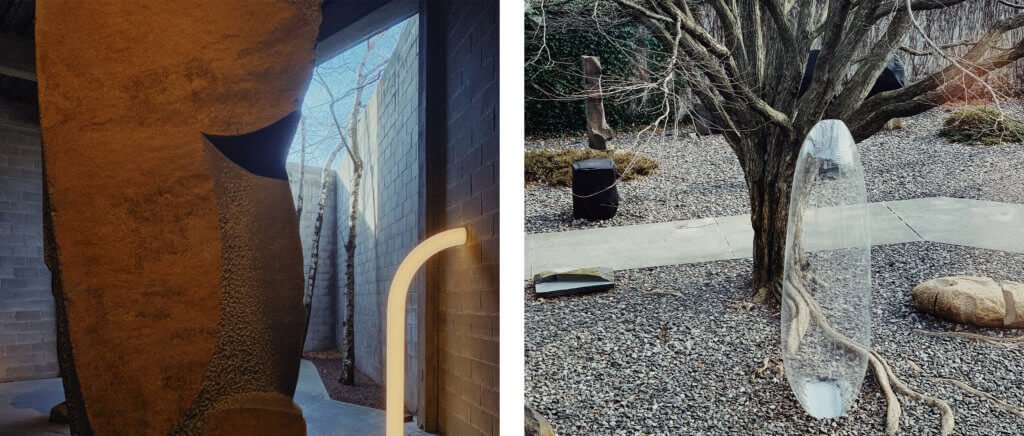 The hidden secret of the stones
What always fascinates me about the finely crafted sculptures is how they totally ignore the original material, the hard, cold stone. However, I was most attracted to the sculptures where the stone was visible in different textures. The rough, original shell, surfaces worked with a chisel in different grid widths and then smooth, neatly polished areas where the stone seemed soft and sensual, so that you wanted to touch and caress it. By breaking up the outer shell, segmental layers present inside become visible, which are especially noticeable in terms of color. In addition with different elaboration of the surfaces, very contrasting views are created. It is sometimes hard to tell, whether it is really one and the same stone or whether several stones have been put together.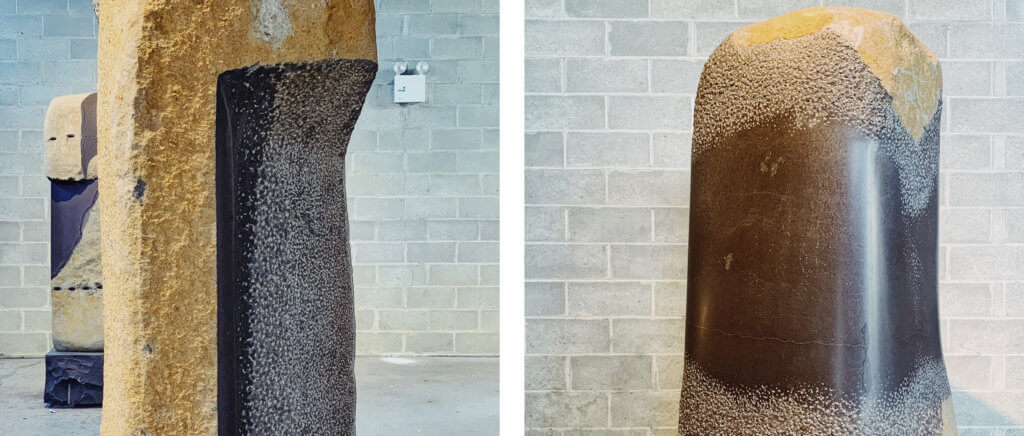 To me, these sculptures suddenly seemed very human. Under their often rough shell, often hides a soft core, a secret that is not visible from the outside. I have always liked stones and sometimes collect them like one collects shells on the beach. So I never was really indifferent to them. However, Isamu Noguchi's sculptures are a reminder to me that, as part of the big picture, even stones share the same statement that is valid for almost anything in our universe: Nothing is as it seems and can be judged by an external glance. Surprising details that enrich life and make it more beautiful can be discovered everywhere.
To search the final reality of stone beyond the accident of time, I seek the love of matter. The materiality of stone, its essence, to reveal its identity—not what might be imposed but something closer to its being. Beneath the skin is the brilliance of matter.

Isamu Noguchi